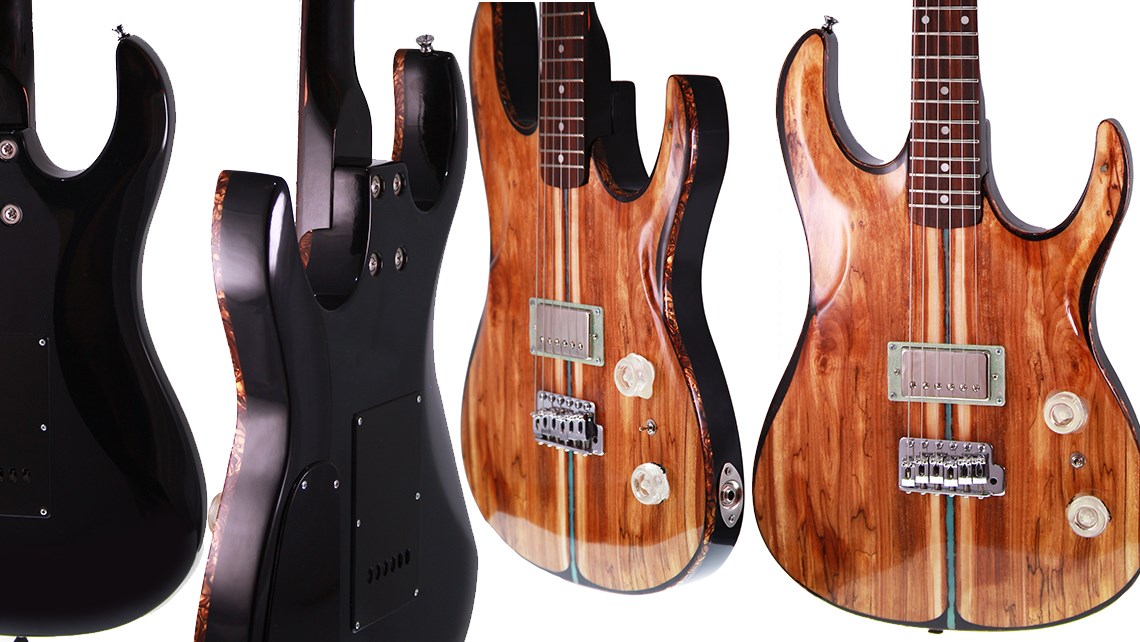 PROJECT DETAILS:
Name: Small River
Type Unique Handcrafted Custom Guitar
Scale: 25.5"
Nut: Bone
Pickups DiMarzio
Connections: Serial, split, parallel
WOOD:
Body: Swamp beech
Fingerboard: Rosewood
Neck: Maple
SPECIALS:
Color: Natural wood inlaid with glow in the dark resin for a great night effect. Black on the back.
Story: Beyond everyday struggles, the heart seeks peace and rest in the song of the guitar. In the evening, the small river crept throught the storm downed wood washes all the pains and defeats of the day, or rejoicing for your victories through its clean and friendly song.
Specials: Handmade glow in the dark resin control knobs and pickup ring. Plastic resonance box on the back.
How it's made
It's easy to work with us! Call us or send us an email and we will reply as soon as possible. If you want some changes on your instrument you need to take it with you, if you want a unique guitar, you need to take your ideas with you and come to us!
1. Discussion
Call us or send us an email, let's meet nad talk about your idea!
2. Creation
Said and done! After we decide everything together, you can go home. We will keep you posted about every step we make in the creation of your beauty. At the end, we will be proud and you will be amazed!
3. Rock'n'roll
Are you ready? Of course you are ready, that's why you came to us because you are a player and players are bord ready! But are you ready to rock?