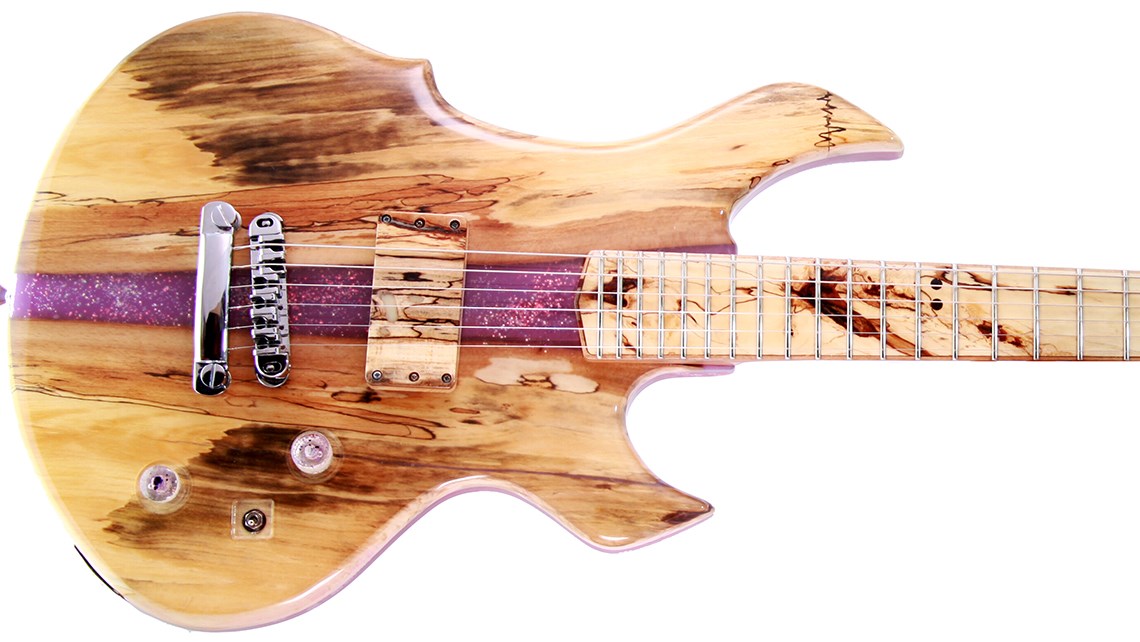 PROJECT DETAILS:
Name: Bendis Alas
Type Unique Handcrafted Custom Guitar
Scale: 25.5"
Nut: Bone
Pickups Saymour Duncan
Connections: Serial, split, parallel
WOOD:
Body: Swamp beech, oak
Fingerboard: Swamp beech
Neck: laminated- Oak, padouk, walnut
SPECIALS:
Color: Natural wood inlaid with purple stardust glow in the dark resin for a great night effect. Magenta red with handpainted elements.
Story: If your heart is the master of your dreams and the absolute magician of sounds, then you know that only a winged guitar can voice your emotions. "My song will be like a pair of wings to your dreams, it will transport your heart to the verge of the unknown." Rabindranath Tagore
Specials: Handpainted.
Cristian Cretu playing Alas Criman Guitar
How it's made
It's easy to work with us! Call us or send us an email and we will reply as soon as possible. If you want some changes on your instrument you need to take it with you, if you want a unique guitar, you need to take your ideas with you and come to us!
1. Discussion
Call us or send us an email, let's meet nad talk about your idea!
2. Creation
Said and done! After we decide everything together, you can go home. We will keep you posted about every step we make in the creation of your beauty. At the end, we will be proud and you will be amazed!
3. Rock'n'roll
Are you ready? Of course you are ready, that's why you came to us because you are a player and players are bord ready! But are you ready to rock?