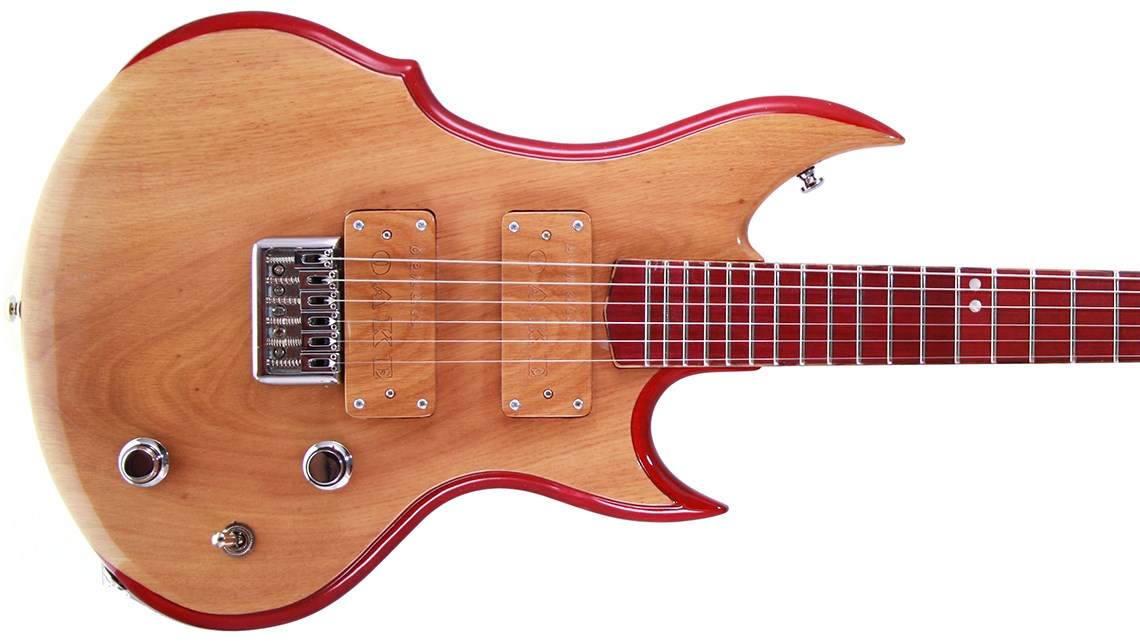 PROJECT DETAILS:
Name: Bendis Oake
Type Unique Handcrafted Custom Guitar
Scale: 25"
Nut: Bone
Pickups Saymour Duncan
Frets: Wide/Highest, 18% Nickel
WOOD:
Body: Ash wood, oak
Fingerboard: African purple wood
Neck: laminated- Zebrano, wenge, maple
SPECIALS:
Color: Natural wood and red with rare stardust.
Story: Bendis-Oake Guitar brings you to the forefront. Discreetly wrapped in a provocative ribbon, it promises without voicing everything from the first moment. Take the time to discover its personality and let it surprise you with its voice and forms - elegant combination of sensuality, spontaneity and impulsiveness, dedicated to a free spirit.
How it's made
It's easy to work with us! Call us or send us an email and we will reply as soon as possible. If you want some changes on your instrument you need to take it with you, if you want a unique guitar, you need to take your ideas with you and come to us!
1. Discussion
Call us or send us an email, let's meet nad talk about your idea!
2. Creation
Said and done! After we decide everything together, you can go home. We will keep you posted about every step we make in the creation of your beauty. At the end, we will be proud and you will be amazed!
3. Rock'n'roll
Are you ready? Of course you are ready, that's why you came to us because you are a player and players are bord ready! But are you ready to rock?